DentiCare is an automated direct debit transactional facility with the following benefits to you.
The plan allows you to spread payments over an extended period.
There is no interest, no credit checks and no credit contracts.
The service offers flexible terms of up to 36 months for orthodontic treatments or 25 months for other treatments.
DentiCare charges 4% "merchant fee" to our clinic which means the cost is on us.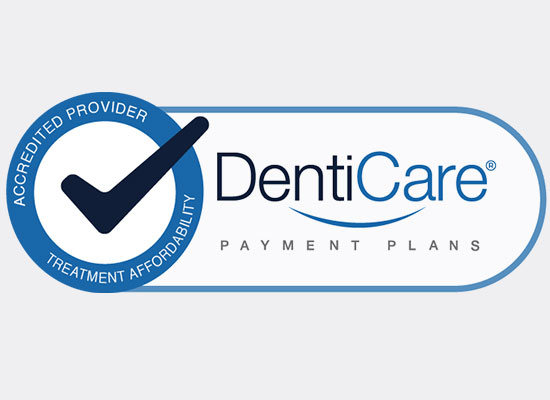 Where to from here?
Determine the treatment to be done.
Pay a 20% deposit to start the treatment.
Fill in a simple 1 page direct debit request form.
Pay $39 set up fee to DentiCare.
Commence payment to DentiCare on a regular basis as agreed.
Who can use this service?
An Australian permanent resident over 18 years of age.
Must have an income source other than Centrelink.
Things to know before choosing DentiCare
There is a 1.9% surcharge fee if using credit cards for direct debit service.
Dental treatment must have a minimum value of $1,000.
Treatments available to DentiCare service are to be discussed with your dentist.