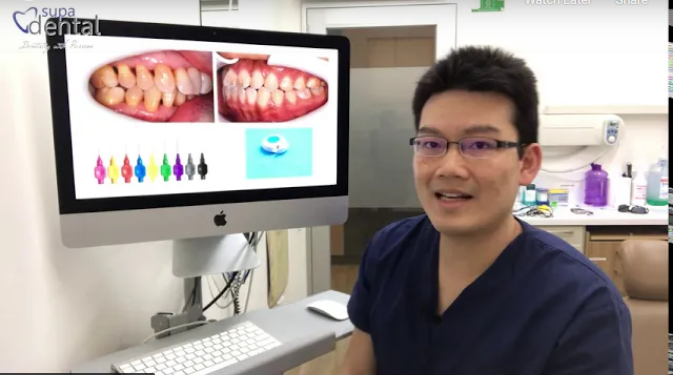 This video will go through some tips on how to floss. But before we go into that, we want to ask the first questions is that , "Why do we floss at all?" It is well known that when you're brushing your teeth, your toothbrush cannot get in between your teeth very well....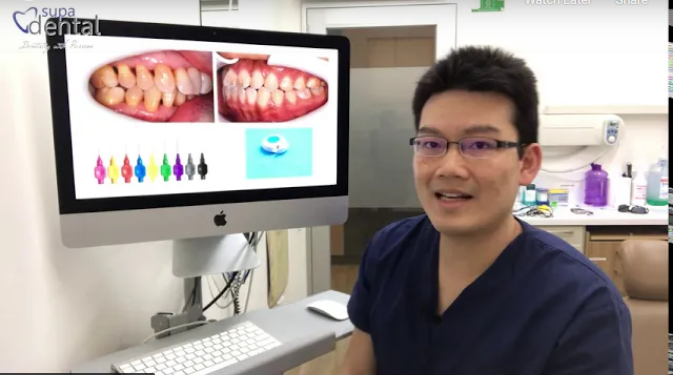 This video will go through some tips on how to floss. But before we go into that, we want to ask the first questions is that , "Why do we floss at all?" It is well known that when you're brushing your teeth, your toothbrush cannot get in between your teeth very well....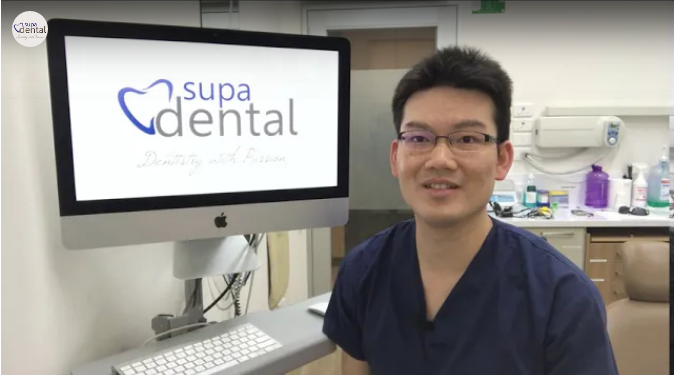 First of all, if you missed our previous video where I answered a few frequently asked questions about electric toothbrush, then you can find the link to that video in the descriptions below (on youtube site only). In this video, we are going to compare the two...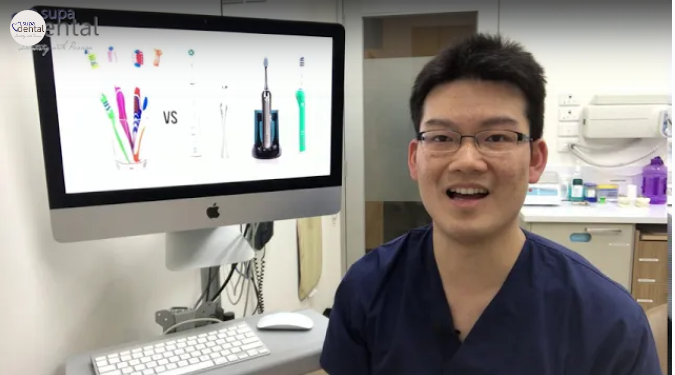 In this video, we'll answer some frequently asked questions about an electric toothbrush. So, the two common questions that I get asked is, does an electric toothbrush clean better than a manual toothbrush? And the second question's will an electric toothbrush...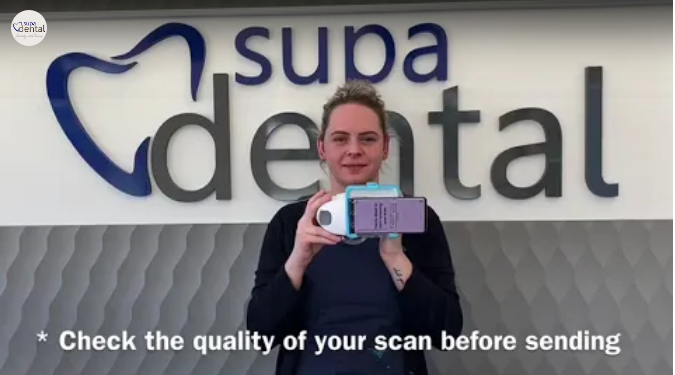 Hi, I'm Jade and I work at Supa Dental, and today I'm going to show you how to use the Scanbox. I would recommend using this in front of a mirror. Firstly, I'm going to take my Scanbox and my phone and place it in like so. Now I'm ready to start my scan, and I'll...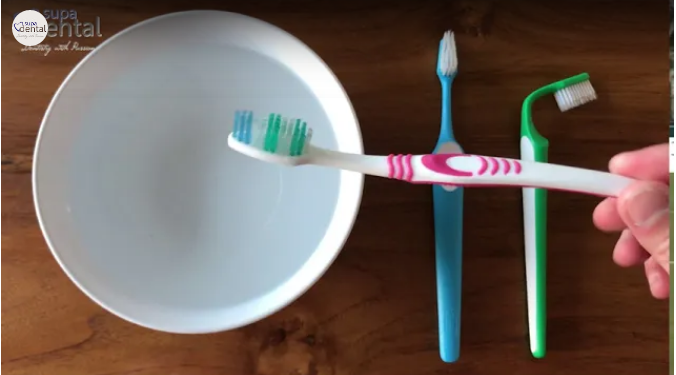 So this is a quick little video about how to make a bended toothbrush. So as you can see here(0:16), this toothbrush is the same as this one, but what we do is that we put this one in hot water and bend them to more or less 90 degrees, like this one(0:27). So these...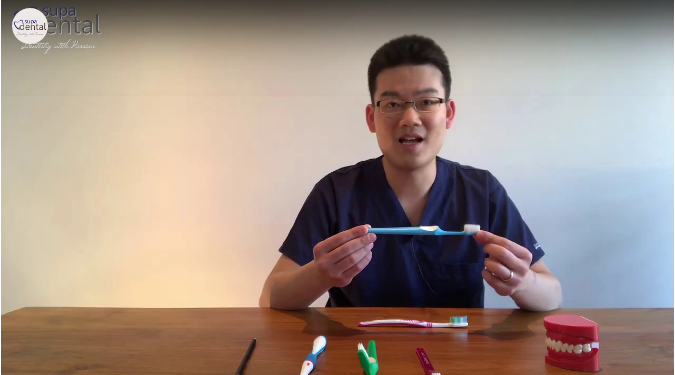 Another comment that me as a dentist gets asked a lot by my patients is that what type of toothbrush should I be using? Now this one is very simple. When it comes to choosing your toothbrush, there's only one rule, and that's to pick a soft toothbrush. With...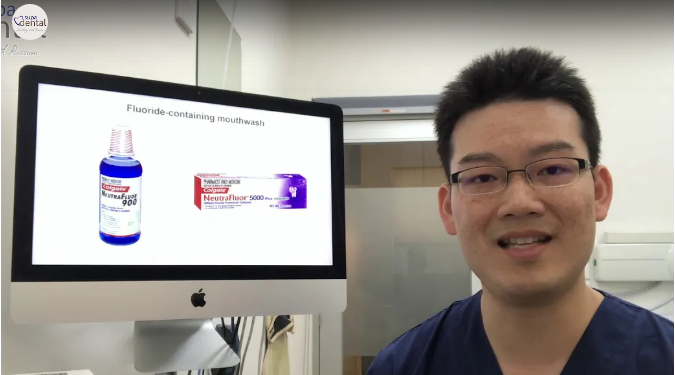 This video is about mouthwash. One of the most common questions I get asked is whether I should be using mouthwash every day or not. The short answer is no, you shouldn't be. The reason why I'm asked is because they realise they haven't been able to clean their teeth...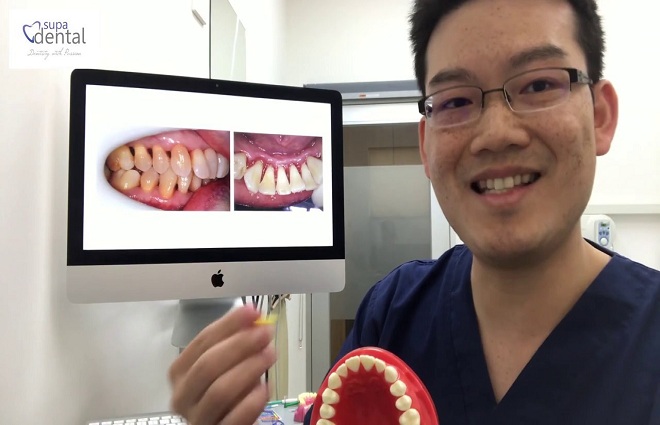 This video will teach you how to use an interdental brush or the brush that will use the clean between your teeth. If you followed our last video on how to brush your teeth properly, you realize that the most important thing is to make sure you get your toothbrush...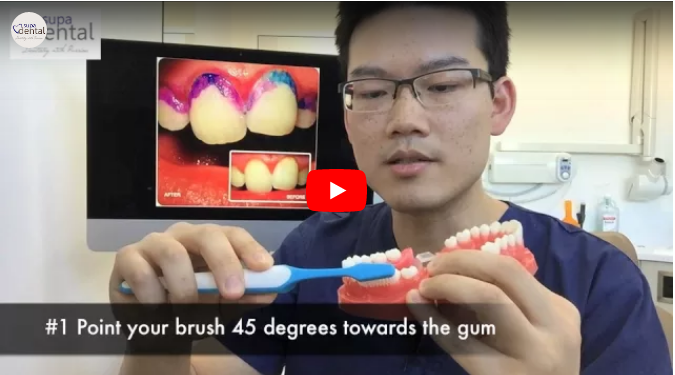 Hi, my name is Supa. My patients have been asking me a lot about how to brush their teeth better, and I promised them that I'll put this video up on my website to show them a few tips on how they can do that better. A lot of people ask me how to brush their teeth...
Dr Supa: So we're one week after the surgery with Rosie. Can you tell us about what procedure you have just had completed? Rosie: I had aesthetic crown lengthening and a gingivectomy. Dr Supa: Can you tell me why you wanted that procedure? Rosie: I had noticed that my...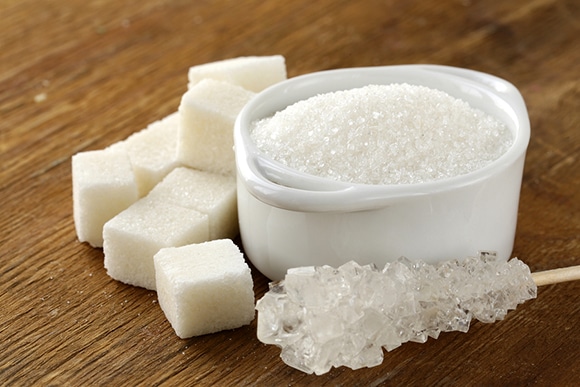 Not all sugars are made equal. Can you believe that? And some are more harmful to your teeth than others. The important question is then, which types of sugar are the bad ones?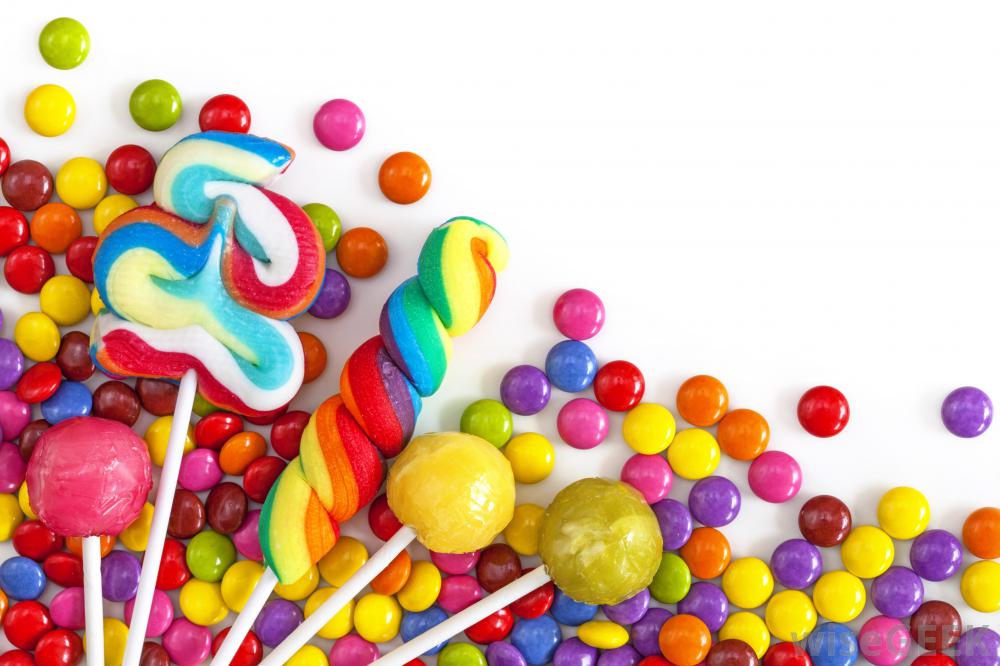 Remember that the process of dental decay is a balance of tooth damage and repair. In the last post, I discussed a few tips of how the repair and protection side of the equation can be enhanced. This blog will focus on minimising the damage on your teeth by removing the causes.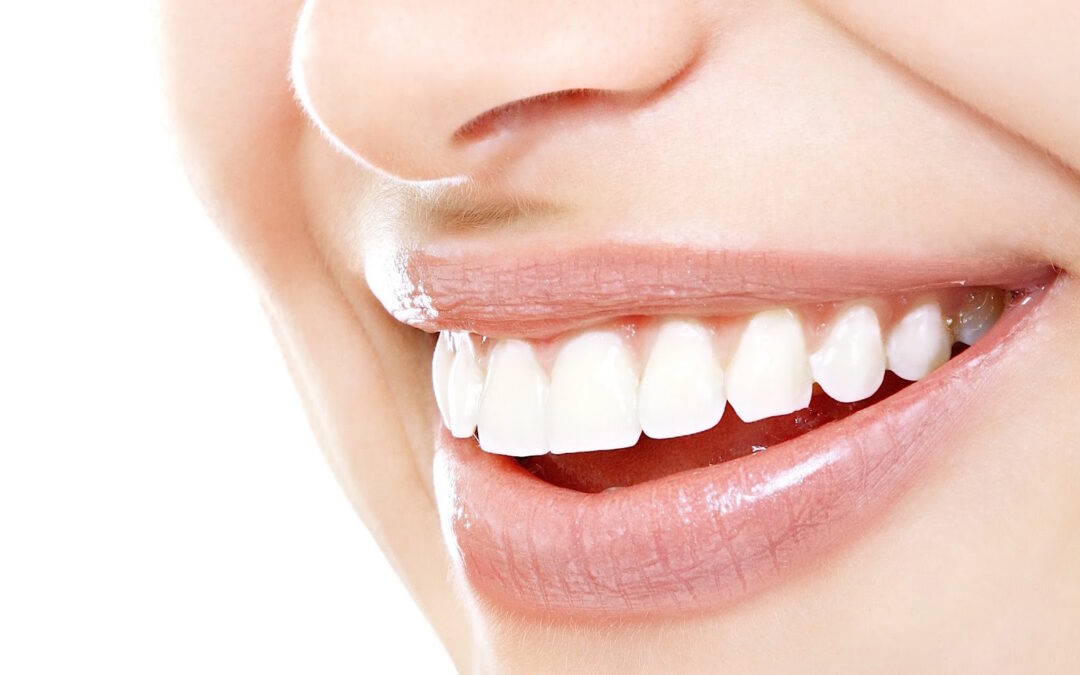 If you understand the tooth decay process as explained in the previous blog, then you'll know that the damage can be reversed. Not all decay on your teeth need to be filled. How does this work? The logical thinking would be to remove the causes and enhance the natural repair of your teeth. i.e. tipping the damage/repair scale.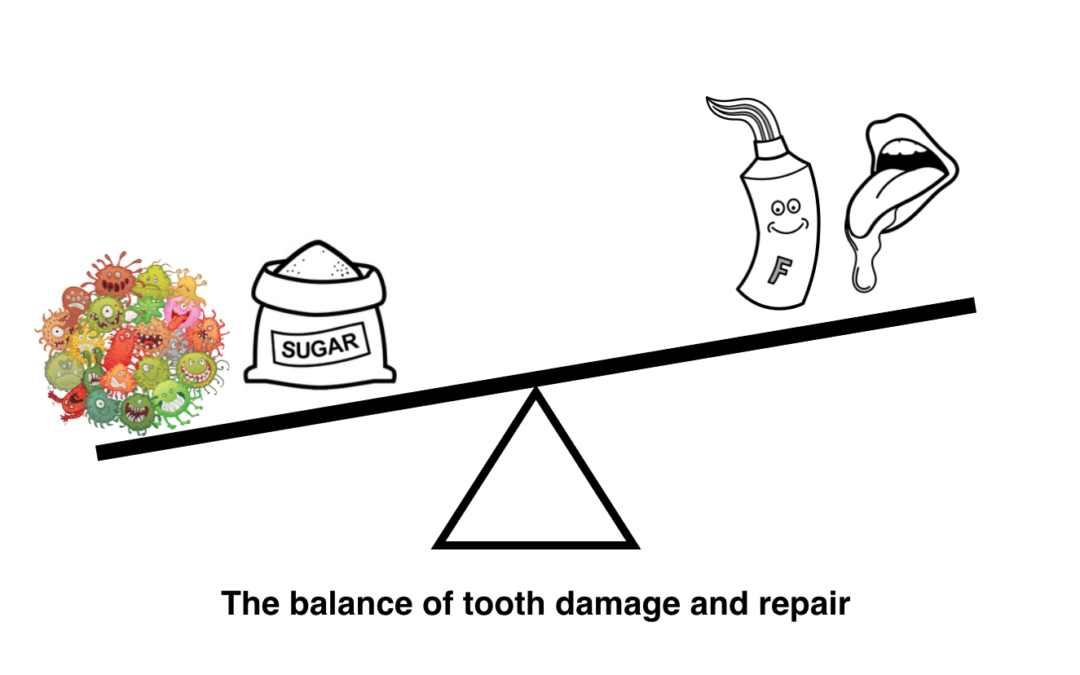 "My partner had a lot of sweets but he has never got a hole in his life." It seems unfair, isn't it? Well, it's either he's not aware that he has holes in his teeth or another explanation follows below. Read on…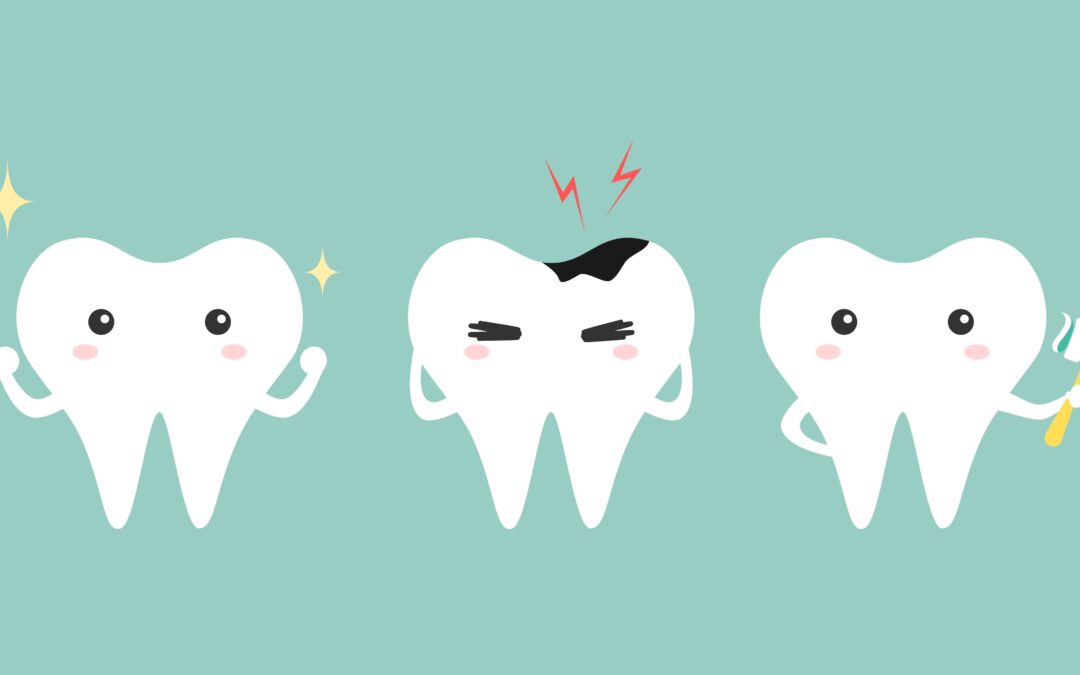 The number one problem in dentistry, by far, is dental decay or "holes in teeth". Dentists all over the world are filling holes every single day and 99.9% of all people would have at least one hole in their life time. So, it's no surprise that the million dollar question is " what causes dental decay?"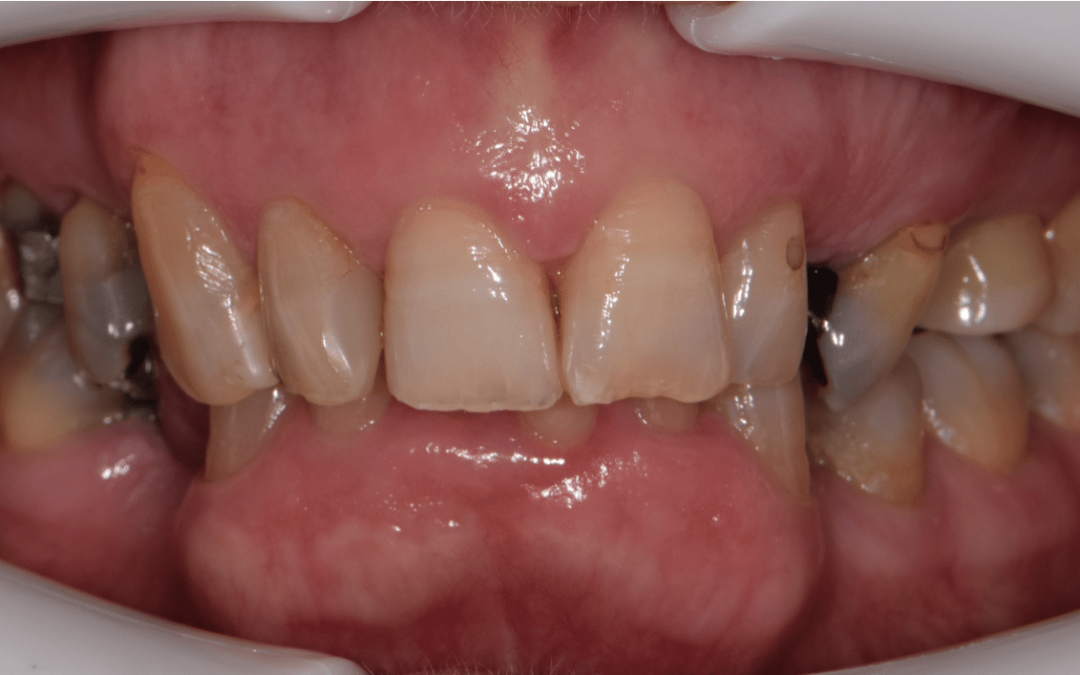 I strongly believe that every picture tells a story and if we pay enough attention, we'll see that devil is in the details. Recently I saw a patient who reminded me of the blog I wrote not so long ago about the consequence of tooth loss. She had a few teeth removed many years ago but never got around to replacing them. The change in her mouth occurred slowly that it was difficult to recognise from day to day. Looking at the photos below, a story emerges.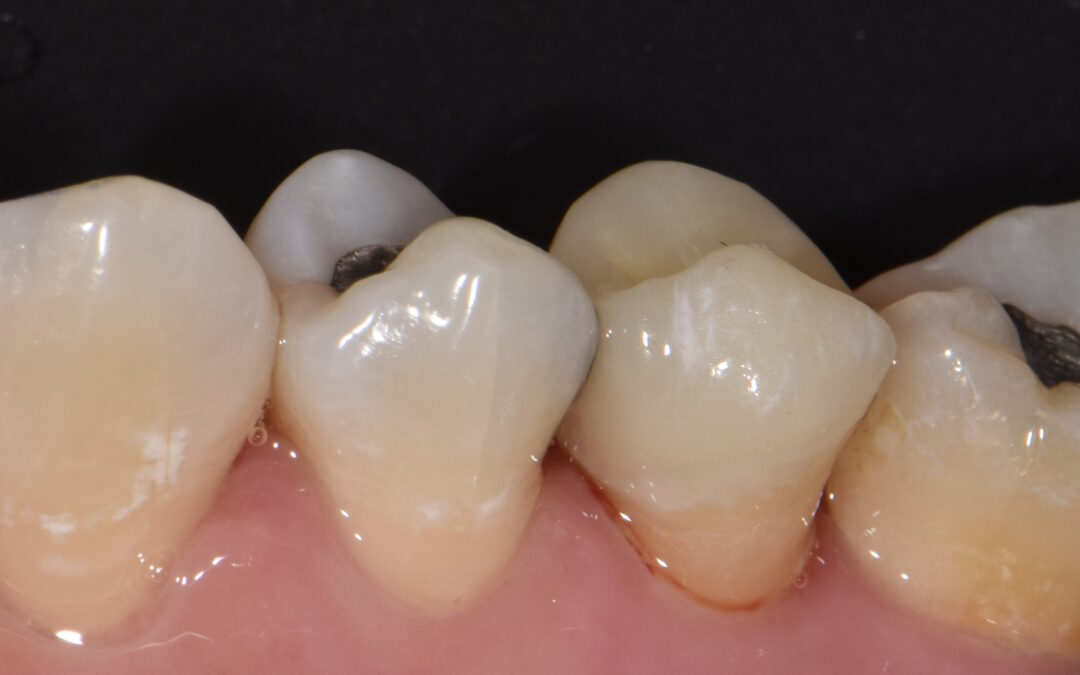 In the last post, I talked about how cracks in teeth can have catastrophic effect on teeth. They'll either break or split teeth. A natural next question would be: what can we do about it? When I said "capping", I found out that a lot of my patients don't know what it is and how it prevents them from potential consequences of cracked teeth.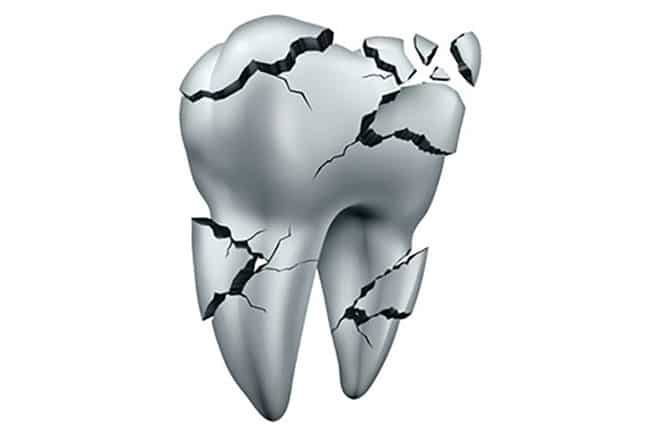 In the last blog I mentioned that I spent my time fixing a lot of broken teeth. I got curious after writing and went back to look over photos of my patients' broken teeth. In the past month, I saw patients almost everyday whom I fixed their broken teeth for and below are their photos. They are extremely common.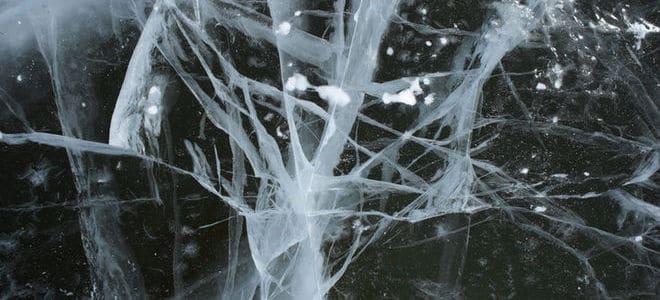 50 years ago, when dental drills became available, the landscape of dentistry changed. Instead of taking decay teeth out and replaced with removable dentures, we repaired teeth. This means that the rotten part of teeth were cleaned out and filled in with materials, at the time it was silver-coloured amalgam. As the years go by, it became widely expected that we'll keep our teeth until we're old.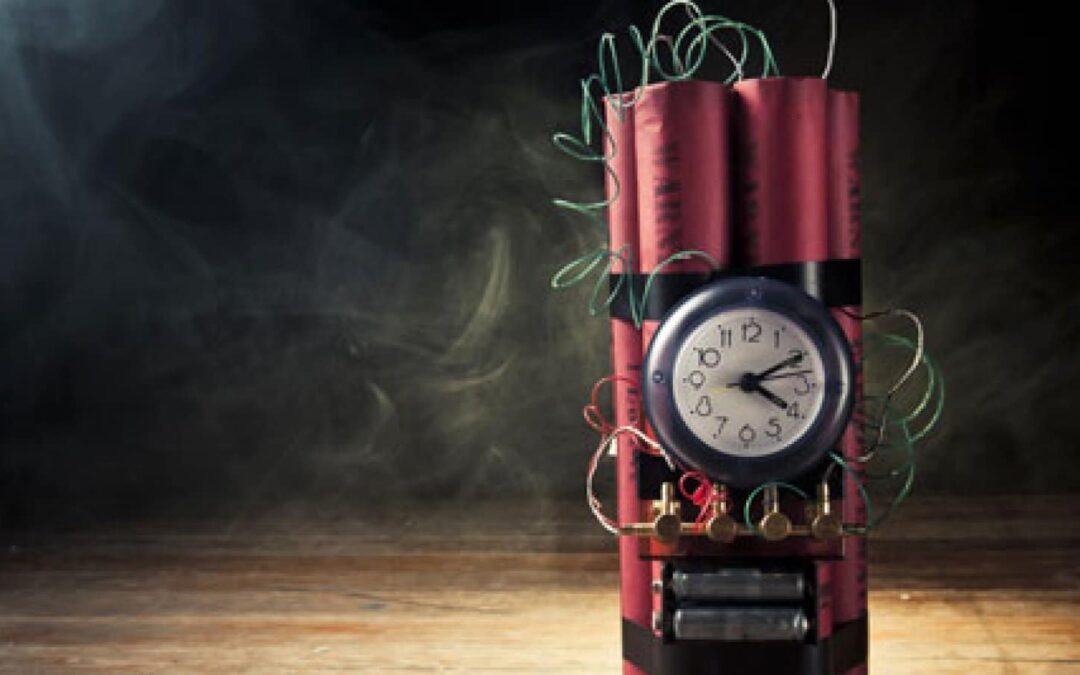 In the past, it's a common practice that patients visit dentists when they are experiencing pain or they have noticed a hole in their teeth. To me, this behaviour doesn't make sense. If all patients turn up only when they have pain, then every dental visits will always be painful and unpleasant. But no one wants an unpleasant dental experience. What a catch-22…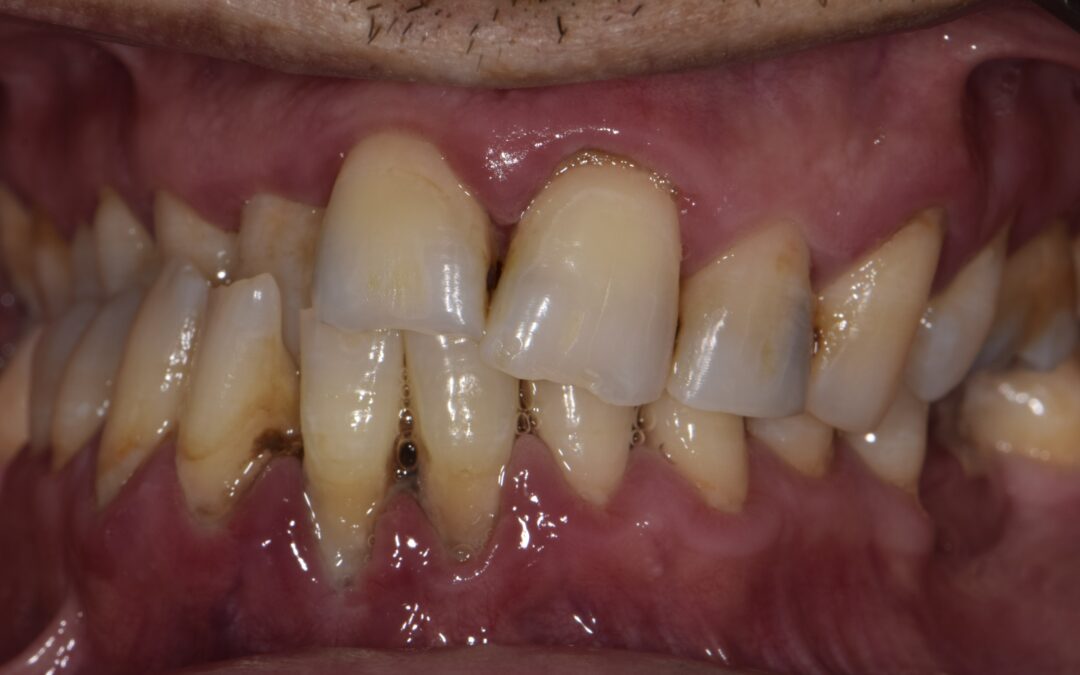 A luxury of being a dentist is that I get to see patients of all ages. What continues to fascinate me is the opportunity to see the same oral condition in different mouths at different ages. This gives me a clearer picture of the future consequence if the problem in the mouth is left untreated. I would like to take you through a journey of one. It's called a crossbite…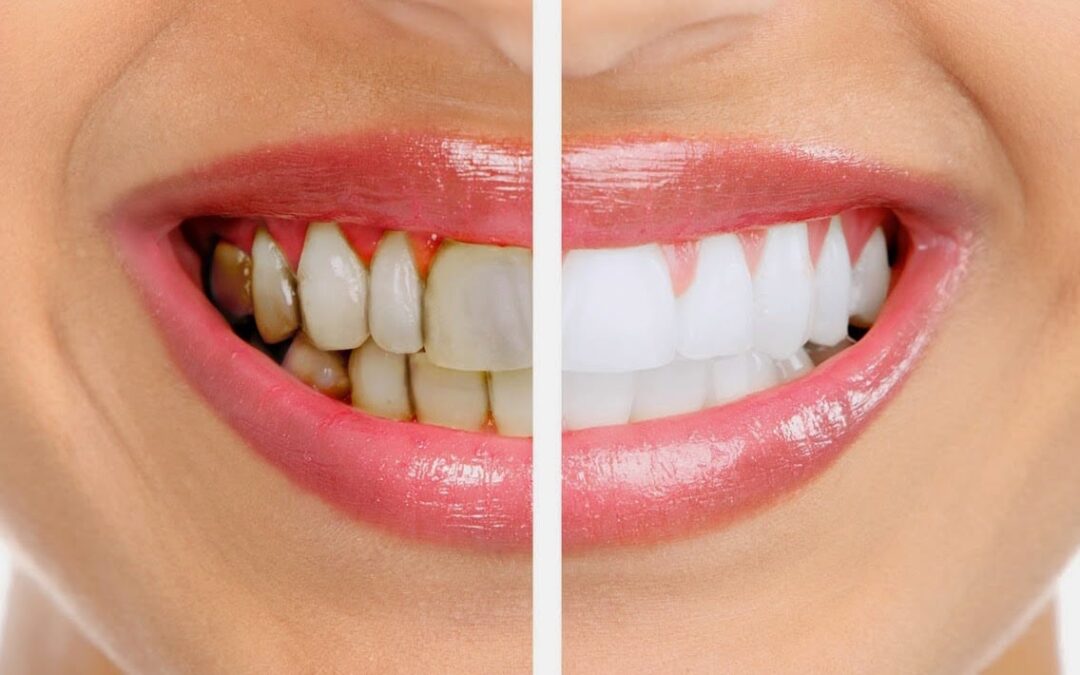 As I pointed out in the previous blog, gum diseases are caused by bacteria around the gum. So the solution to this problem is to remove bacteria. A dentist's job is to remove hard deposit while the patient's job is to remove the soft plaque that build up every day so that it doesn't sit around long enough to become hard.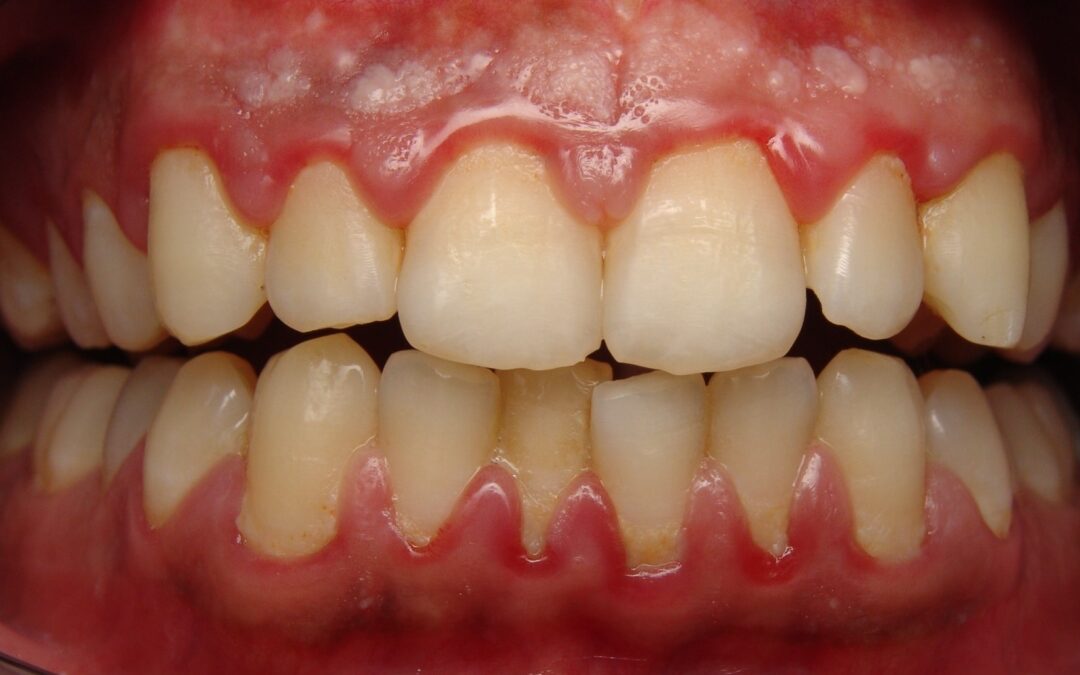 Previously, I explained the significance of gum diseases and what can happen if left untreated. In this post, I would like to help patients understand what gum disease is because medical terms such as gingivitis often leave people confused. Gum diseases always involve bacteria…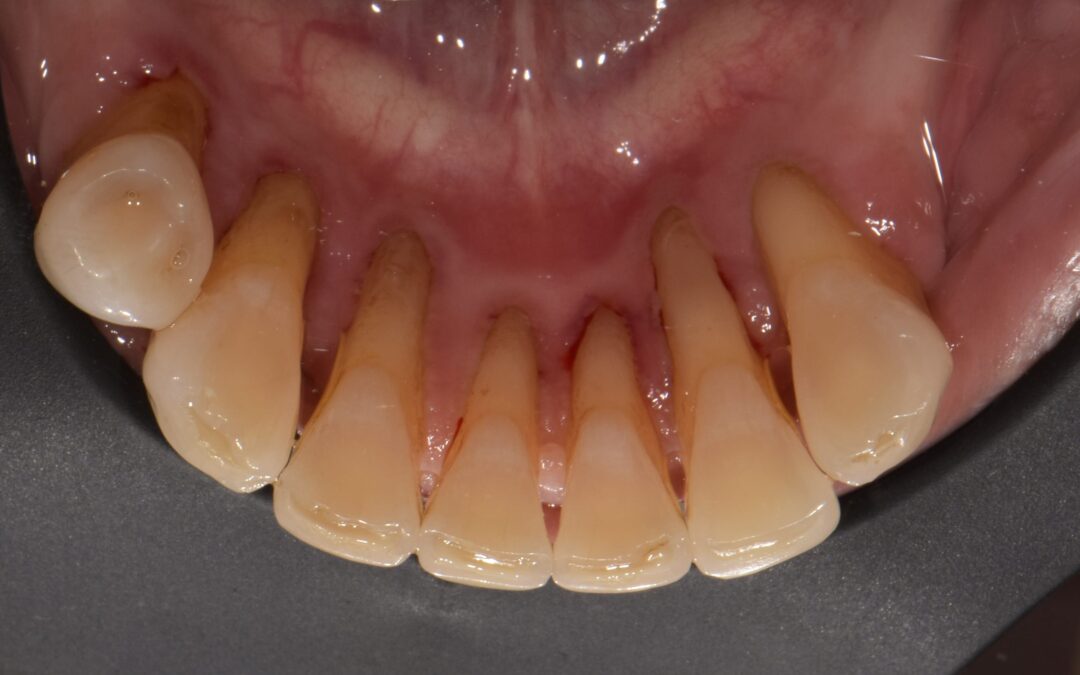 On any given day, I would turn up at my practice and look at my appointment book. It's not uncommon to see a new patient booking in for a 'clean of their teeth'. After talking to many of these patients, the majority haven't had professional cleaning done by a dentist for many years, even though they have an impression they probably need one. The tragic thing in my opinion is that they had been told by a dentist in the past that they have 'gum disease' but none of them understood what it was, why do they have them or what can be done about it.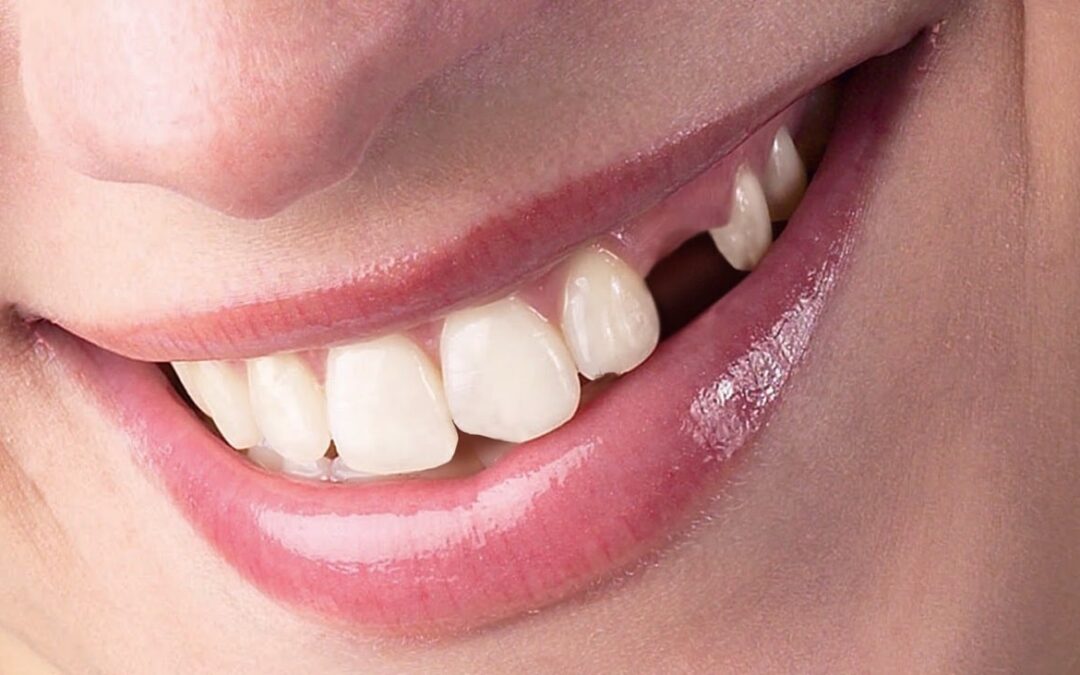 There's a good chance that at least once in your life, you may experience a severe toothache. By far the most common cause of toothache is dental decay, which is when bacteria have damaged into the inner part of your teeth where the nerve lives. By this time, the treatment to rectify the problem is more extensive because the bacteria invaded deep inside the tooth. To remove these bacteria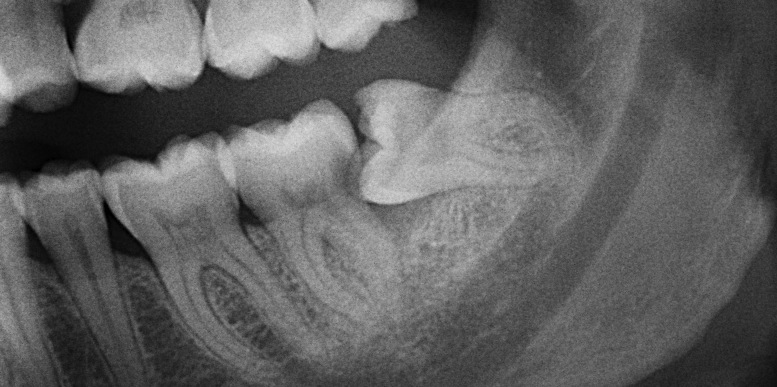 I get these comments from my patients all the time and here's the truth.
"My wisdom tooth doesn't hurt me now so why do anything about it?"
"My front teeth used to be straight but my wisdom teeth pushed and made them all crooked"
"My wisdom tooth pushed and created a hole in the tooth in front of it"
and here's the truth…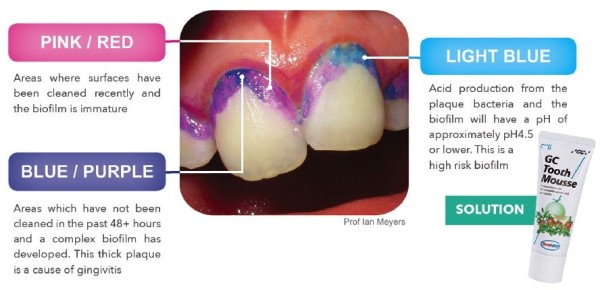 One of the most frustrating things for my patients is that they continued to have bleeding gum and tooth decay for many years despite doing the right thing and cleaning their teeth religiously. Sometimes it can feel helpless, like there's nothing that can be done. But when I looked into patients' mouths, I can almost always see plaque or film of bacteria around the gum. So why is that?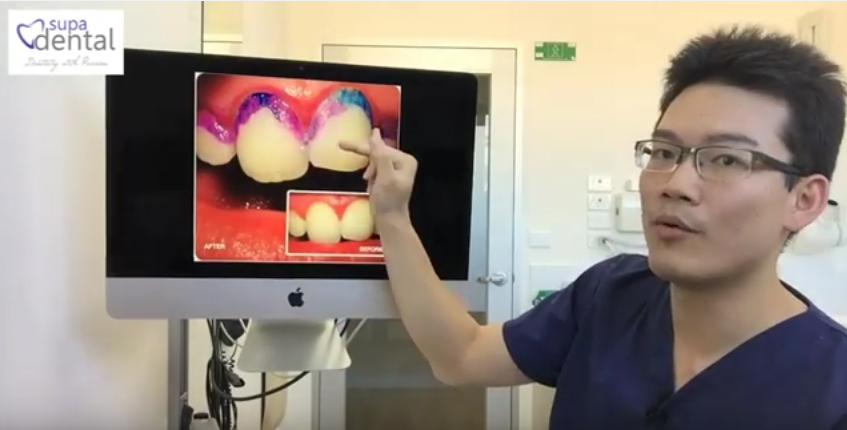 I've been meaning to do this video for a long time as my patients asked me this question a lot. A few friends who saw the original version liked it and found it useful so here's the official video.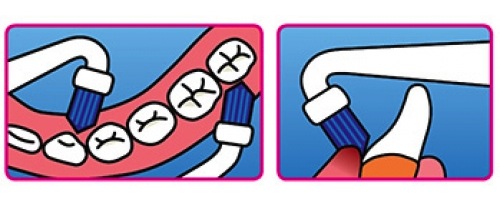 Not too long ago I wrote about the difficulty my patients had in terms of cleaning behind their lower front teeth and I showed them how a bent toothbrush can be made to help with this hard-to-reach area. Although better than nothing, these were not made specifically for the job.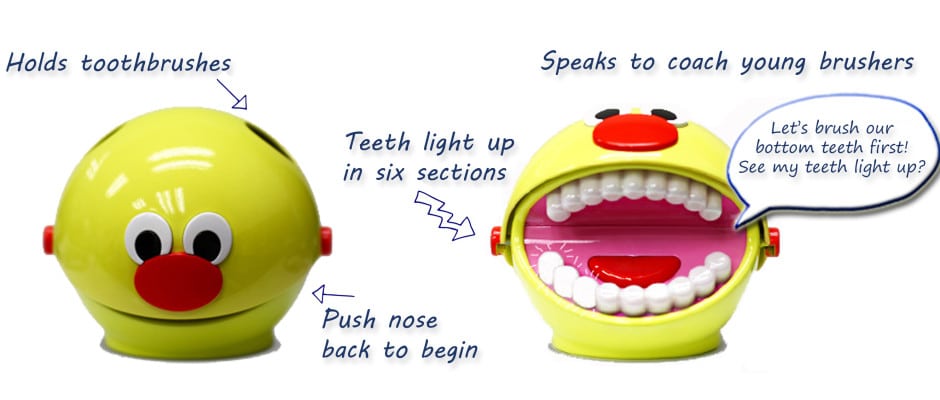 Today I came across a "Brushy ball" on the internet which I thought was very cool. Basically it's a counter-top brushing coach designed to train young kids to brush their teeth for 2 minutes following the voice prompting of the toy. The unique feature is the fact that the toy's teeth light up, training the child to clean the whole mouth as he/she follows the flashing light.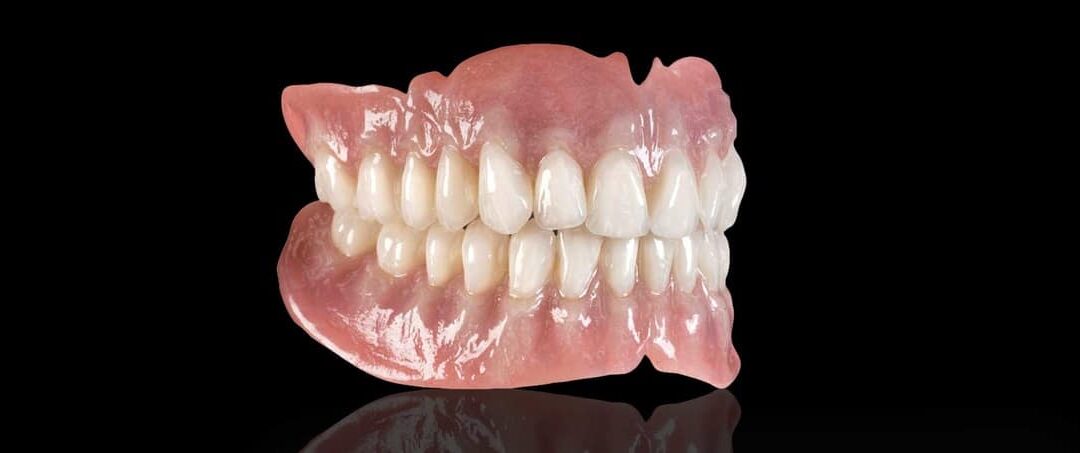 Just because you have dentures for many years doesn't mean they have to look dirty or stained. I'm surprised how many times my patients told me their previous dentists never explained to them how to look after the dentures.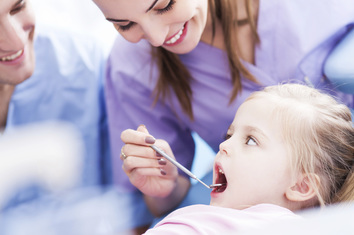 In the previous article, I discussed at length about children's dental fear coming from their environment and family.What about dental fear from their own experience?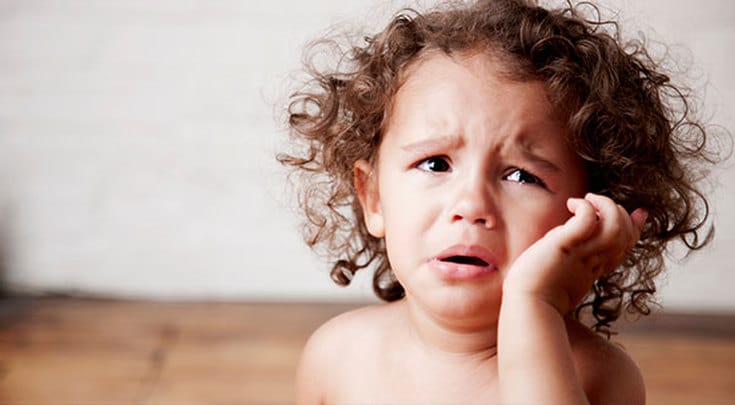 I listened to a parent who told me about a discussion at home as to when should they first bring their kids to see a dentist. Her husband argued that they shouldn't bring their kids in too early because kids will be scared of a dentist when they are too young.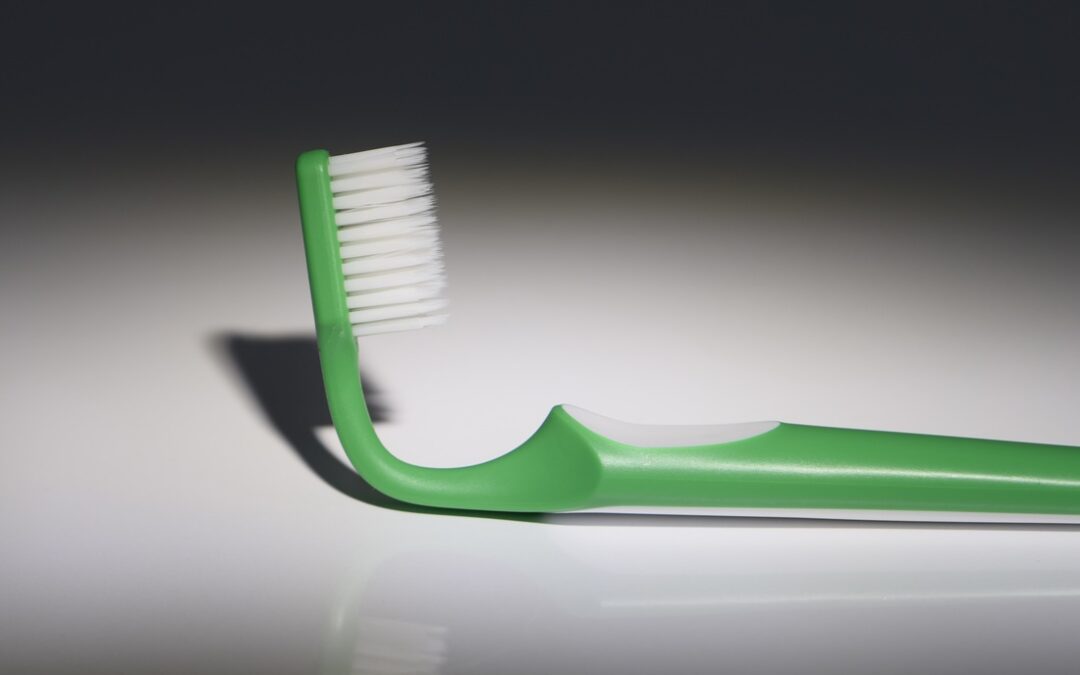 Cleaning around your mouth can be a difficult task with many tight corners and hard-to-reach spots. Wherever you left plaque behind on a regular basis, hard deposit will form and requires professional scaling and cleaning.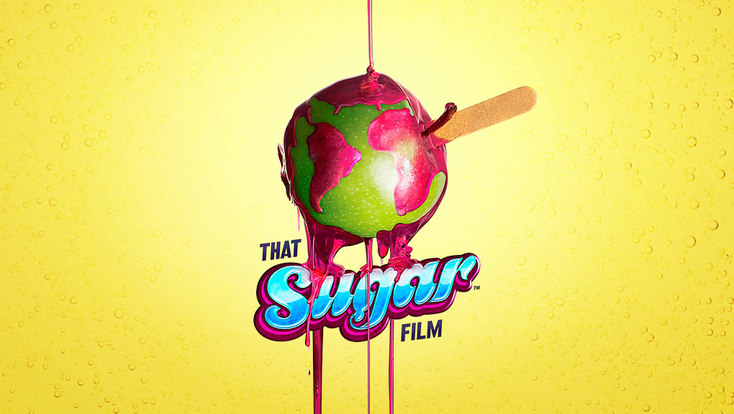 Today I had a chance to watch a very fascinating documentary film by an Australian actor, Damon Gameau, called "That Sugar Film". Damon was intrigued by what sugar does to our bodies and decided to go on a 60 days experiment with a high-sugar diet.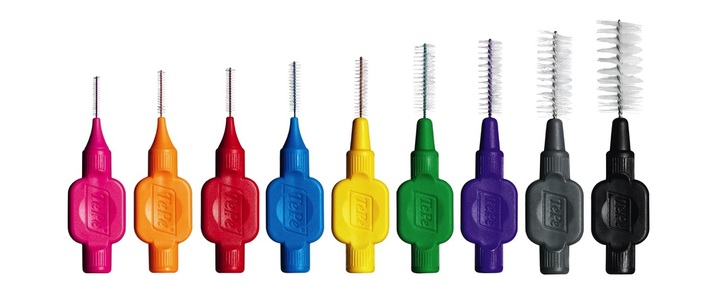 When cleaning large gaps between teeth, interdental brush is more user friendly than floss. Many of my patients love this product so much they use these brushes instead of toothpicks after meals. The common brands of these products are Piksters or TePe.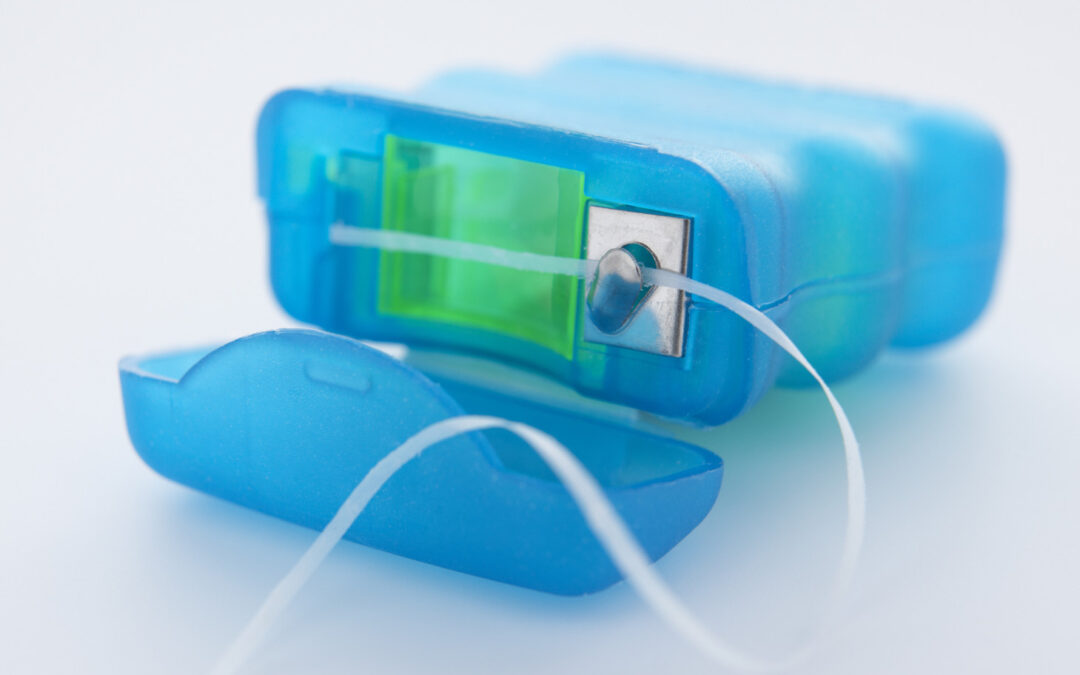 I feel that at some point in your life you'll be told this line by your dentist when you ask how can you clean your teeth better and it's one of the biggest misconceptions about cleaning.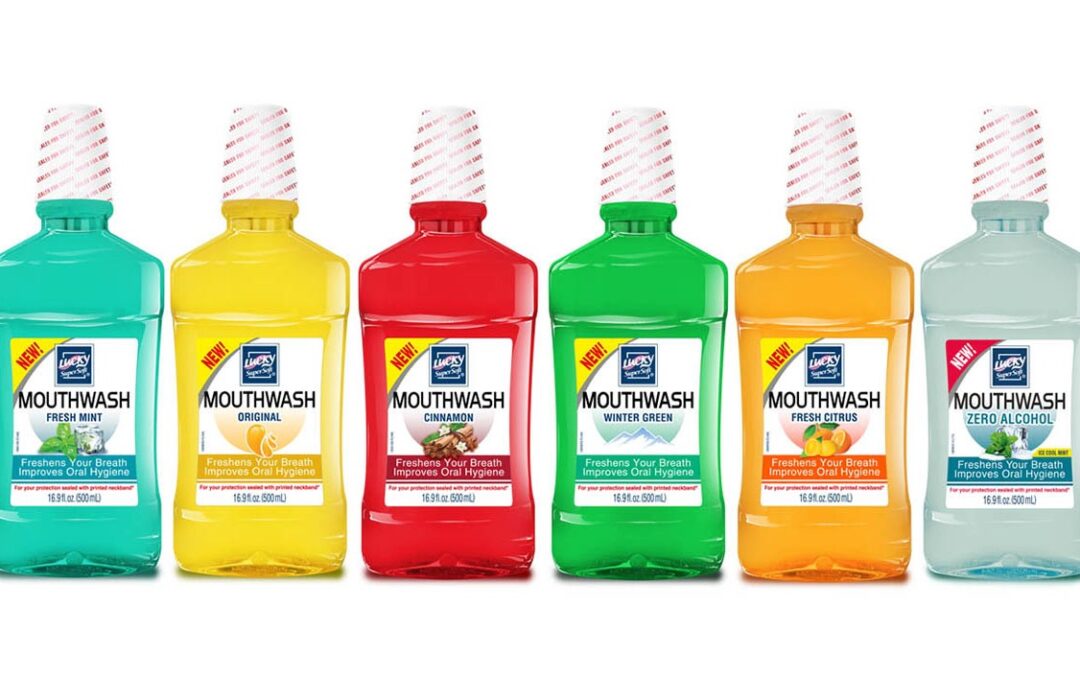 This is the third instalment in the oral hygiene series and the topic is on Mouthwash. A fair few patients use mouthwash on a regular basis but do these products really help your teeth as much as what the commercials claimed?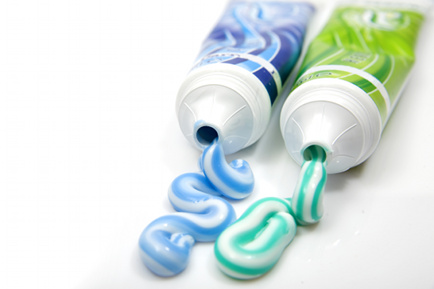 Another question I get asked a lot by my patients is which toothpaste should they use. Here's the second instalment of the oral hygiene series.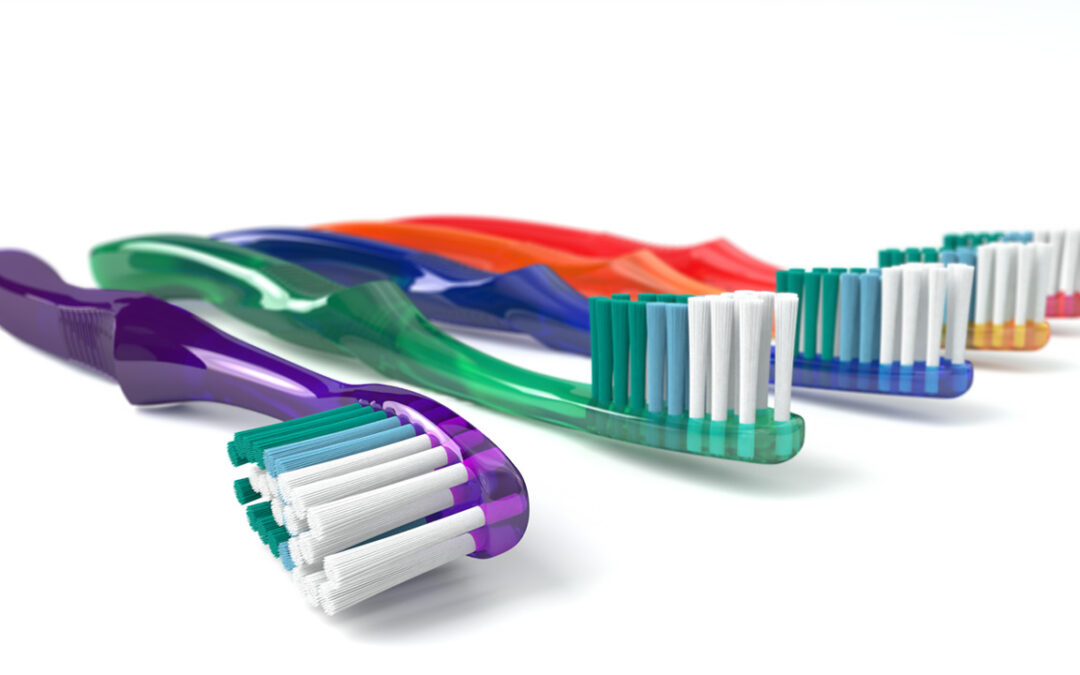 This is the first instalment of the oral hygiene series, which aims to answer the commonly asked questions by my patients. This post will focus on the topic of toothbrushes.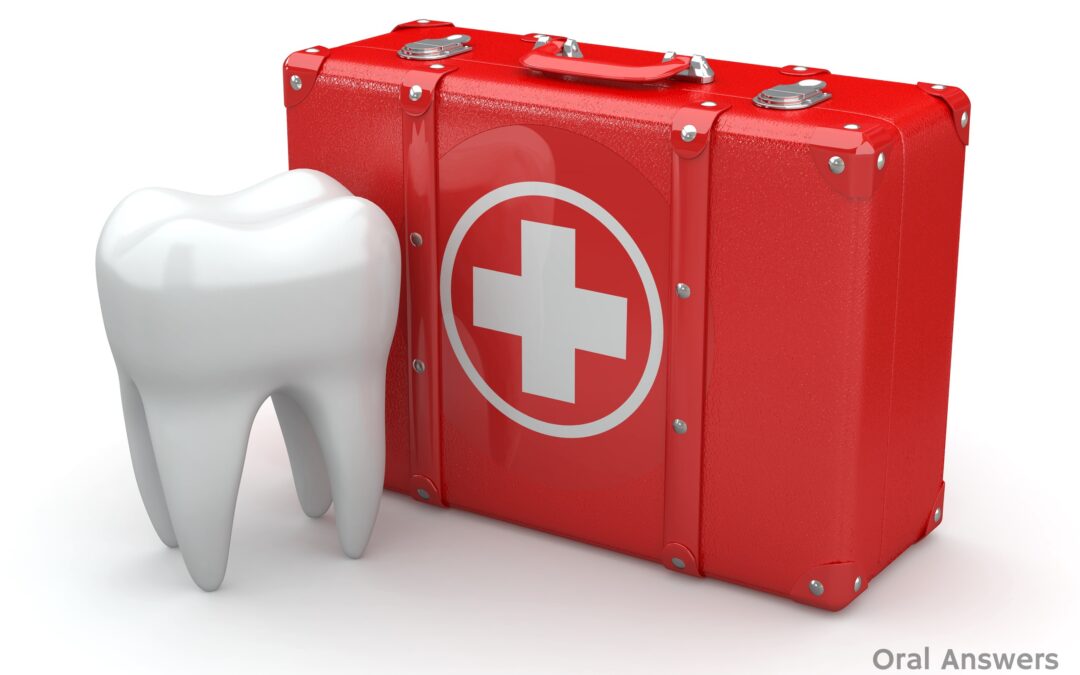 So here it is. The most important thing to know about a knocked-out tooth is TIME.
In dentistry, there are very few things that can be considered true emergencies and these are usually trauma related. An emergency by nature dictates that time is a critical factor.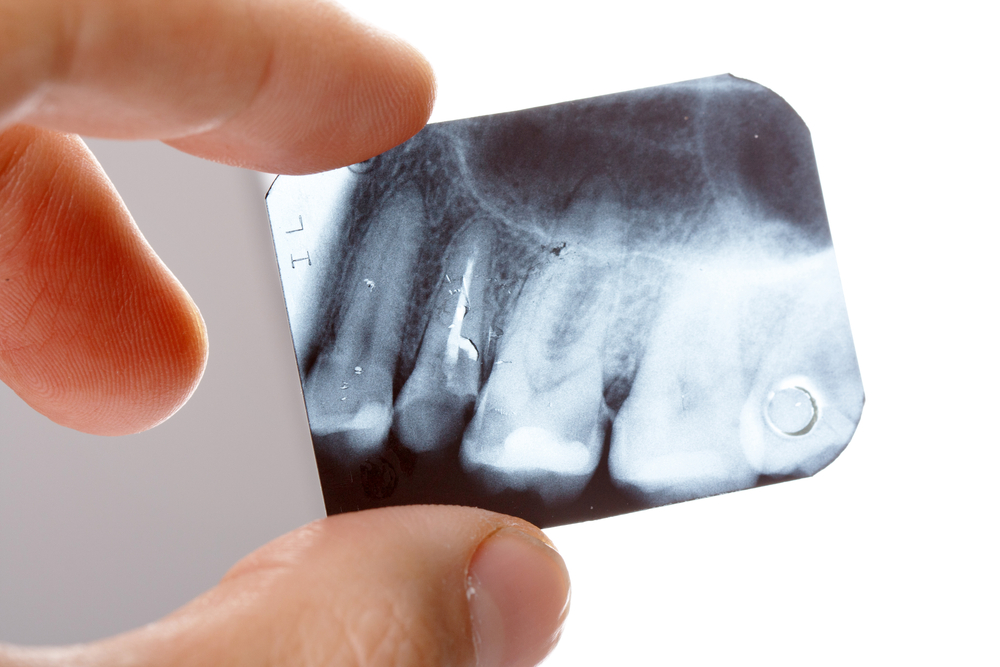 This is the second part of "4 Reasons why you WANT your dentists to take X-ray films".
One of the common objections to taking a dental X-ray is the cost but is it really a saving by not taking one? Let's do the maths here. For the sake of argument, we are going to say 2 X-ray films cost $100 ($50×2), a filling or an extraction costs.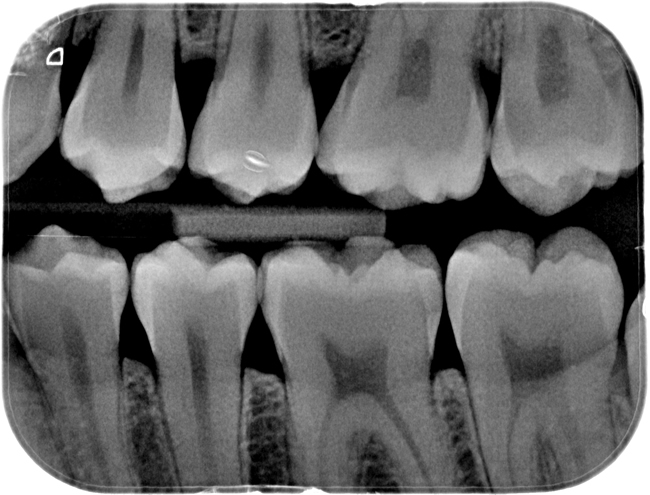 It always amazes me when patients come in for an examination but he or she says "I don't want any X-rays". If we sit back and think for a minute, what would the doctor say when a patient shows up with a broken arm and said "Doc, I want you to fix my arm but I don't want you to take an X-ray".
No Results Found
The page you requested could not be found. Try refining your search, or use the navigation above to locate the post.
No Results Found
The page you requested could not be found. Try refining your search, or use the navigation above to locate the post.